TM K.G. Control electronics
In 1997, the company TM K.G. Dr.-Ing. habil. Langweiler GmbH & Co. KG / Viersen was taken over entirely by ATR. The manufacturing of the products which have been formerly developed and produced by TM K.G. is now being continued by ATR.
---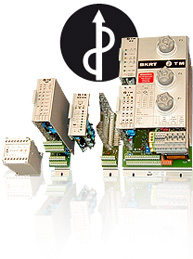 Owing to that our customers can always be assured the permanent availability and supply of spare parts. Also professional repairs are certainly performed by our skilled specialist team in reliable and timely manner as is usual.
Please contact us directly for questions regarding spare parts or repairs.